LOAD TESTING
Proof load testing is an essential quality control measure for chemically and mechanically installed fasteners or batch quality control.
It ensures the load-bearing of a structure.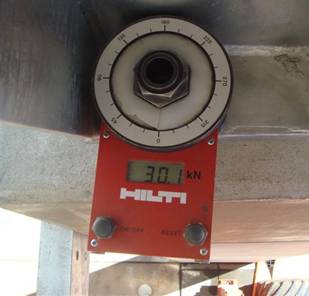 ACX is able to test your standard bolts M6, M8, M10, M12, M16, M20 and M24 however other sizes can be tested on request.
Load testing of rebar and in restricted access areas is also available.