CARBONATION TESTING
Carbonation is one of the two main causes of corrosion of steel in concrete.
Carbonation testing consists of a coloured dye that is sprayed on the surface of the concrete. The solution will change to pink in un-carbonated concrete and will remain colourless when sprayed on carbonated (low pH) concrete.
By spraying the solution along a core drilled from the top surface down to the reinforcement bar, it can be readily seen how far the carbonation has progressed.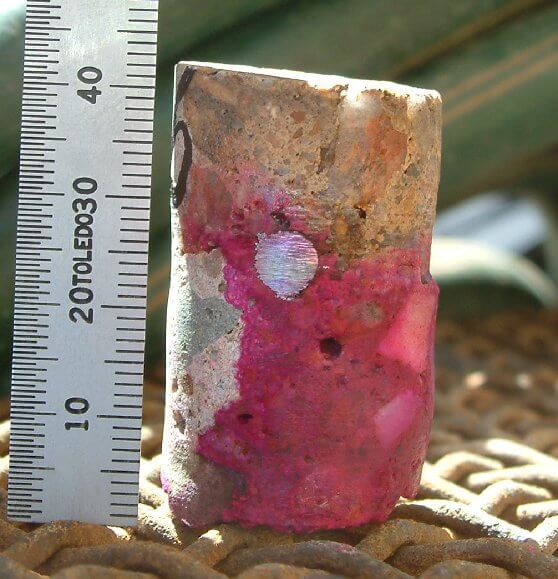 The sample to the right shows the carbonation has reached the top of the rebar.